TAKE THAT
ONE MORE STEP
ToWARDS GIVing bloOD!
TAKE THAT 2
ONE MORE STEP
ToWARDS GIVing bloOD!
Join BB on its blood donation journey
Discover what happens to your blood after donation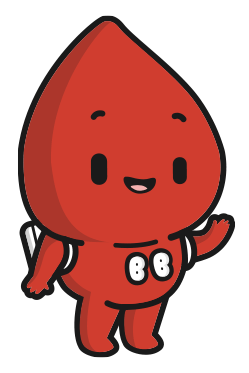 Enter now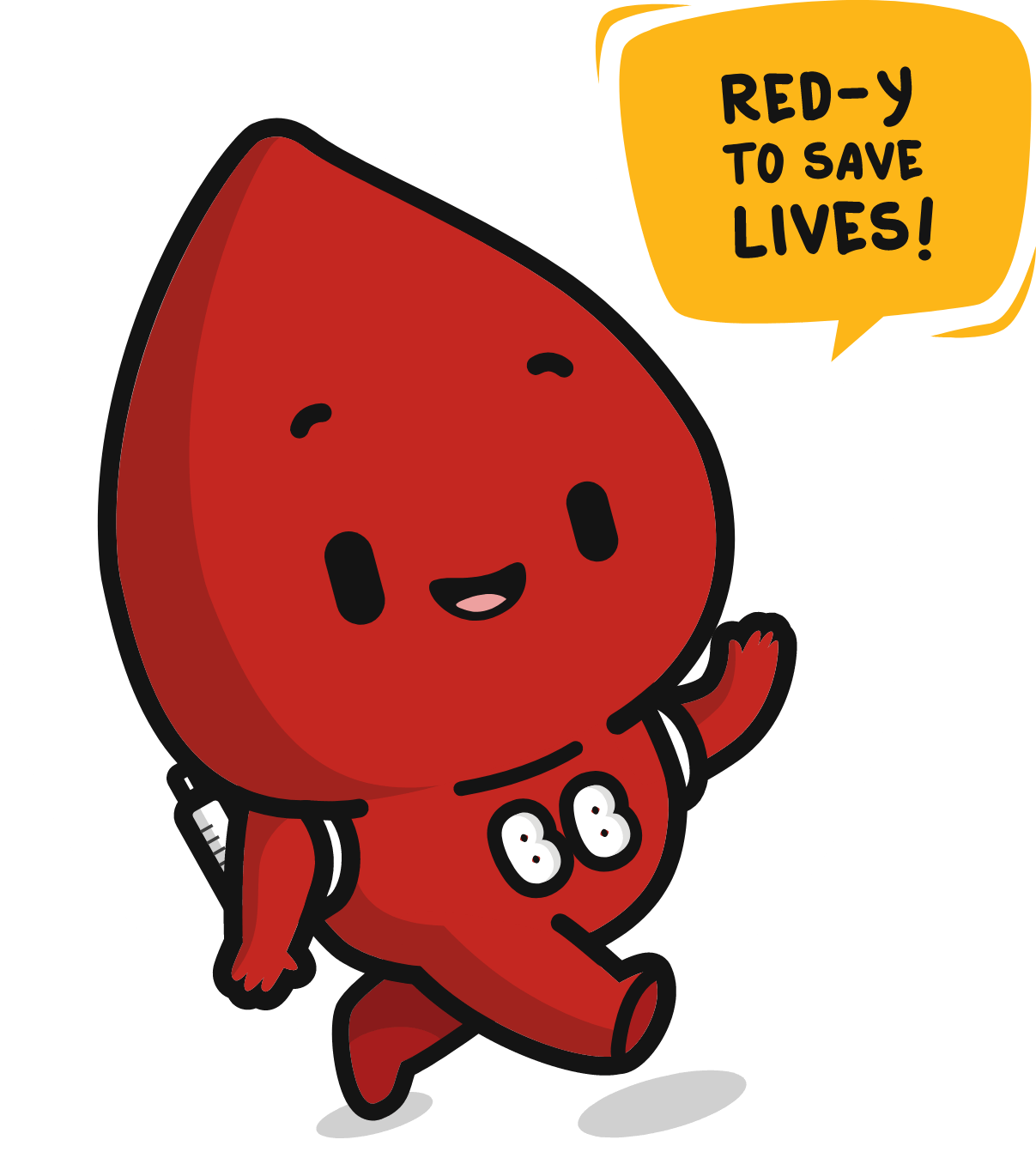 iNTRODUCING
BLOOD BUDDY
Blood Buddy is the voice of encouragement that pops up when we need a gentle nudge to take that next step forward in our blood donation journey. Blood Buddy reminds us that the power to save lives is in our hands, so long as we bravely take the next step. All we need to do is to take that next step forward, from wherever we stand!
PREPARE FOR BLOOD DONATION
VOLUNTEER, CONTRIBUTE, ADVOCATE
GOING IRON RICH TO STAY HEALTHY AND GIVE BLOOD
Adelle Yii was just 17 when she found herself in a hospital bed with a bleeding polyp in her stomach, causing her haemoglobin (Hb) to drop to dangerous levels. They were so low that it prompted her attending doctor to order for an immediate blood transfusion and another one the following day.
Gradually, her Hb level rose from the initial reading of 5.8g/dl to 7g/dl, and eventually to just under 8g/dl before she was discharged with four months' worth of iron tablets to help bring her Hb levels back to normal. "I had been deferred from giving blood due to my low haemoglobin level previously, but I never really understood the importance of how having sufficient haemoglobin would impact me at all. It was only after I was hospitalised, and I couldn't sit up or stand without passing out, that I became truly aware of its importance," says Adelle.
"After my discharge, with the help of the iron tablets and my parents feeding me copious amounts of meat, I was eventually able to return to my usual activities. Since then, I've always been more conscious of the need to maintain a healthy Hb level."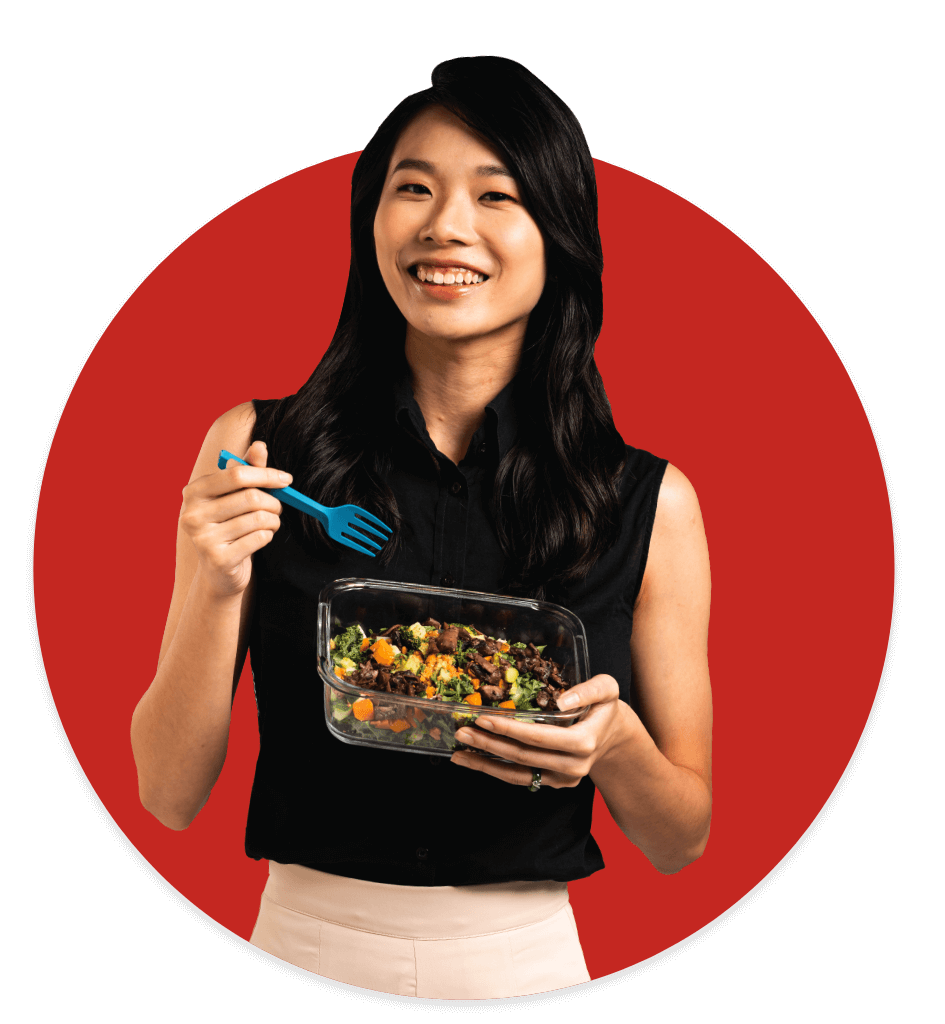 From 2 to 100 bags of blood
Back in December 2019, when the Singapore Red Cross launched an appeal for more blood donors, Marie and Bo Yi were ready to step forward to do their part. But a nagging feeling kept popping into their heads – that perhaps it was possible to give more than their combined total of two bags of blood.
"I know that many of my friends were actually willing to donate blood, but were too lazy to act. But if we organised a blood drive, I was optimistic that they would be willing to support," says Marie.
By taking "one more step" from simply being blood donors to becoming bloodmobile organisers, Marie and Bo Yi galvanised 154 people to register for donation at Far East Plaza in February 2020. This resulted in 100 successful donations.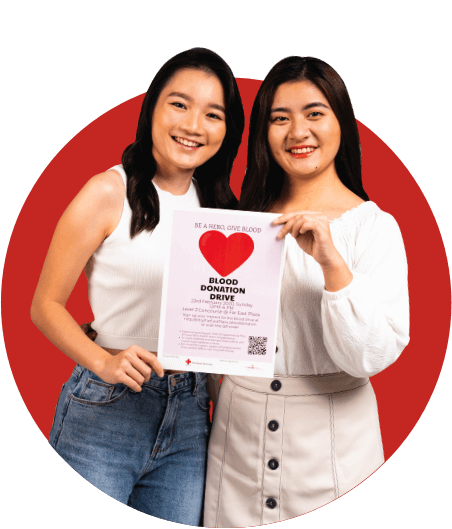 Donor, advocate, volunteer – giving back to the country he calls home
When Gnanasekaran Velusamy (or Mr G, as he is more commonly known) first moved from India to Singapore for work in 2004, little did he know he would spend the next 16 years contributing to the National Blood Programme, both as a blood donor and as a volunteer.
"Moving to Singapore changed my life for the better in many ways, and I wanted to do my part to give back to the community. I was not in a position financially to make regular monetary donations, but I was able to give in the form of regular blood donations," says Mr G.
I [also] started volunteering back in 2016 when I was going through a challenging period in my life and volunteering gave me a new purpose and sense of direction.
Volunteering and blood donation gave me a real purpose in life and also made me more disciplined. I feel immense happiness in knowing I can make a difference in others' lives."
With nearly 60 blood donations and over 600 volunteering hours in 2019 alone, find out how Mr G gives back to the country he now calls home.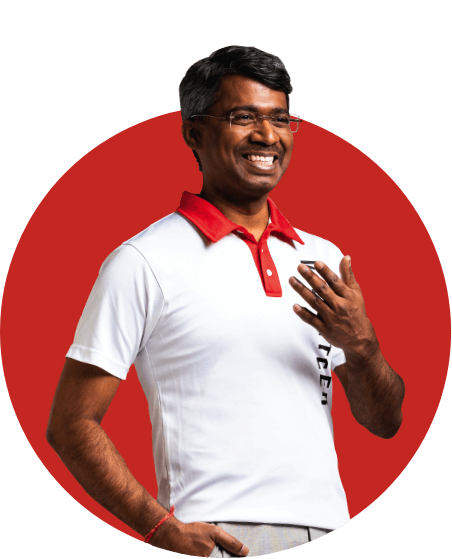 One step to a 1,000 miles
They say a journey of a thousand miles begins with a single step. For Muhammad Nafis bin Zakariah, his blood donation journey began back when he was only 17 when he came across a blood donation drive held in his school.
"The blood donation drive team was at our Bishan ITE campus back in 2009. I wanted to save lives, so I made my first donation there. I felt good about it and I haven't stopped donating since then," says Muhd Nafis.
Indeed, over the past 10 years, the 28-year-old Operations Supervisor has clocked up an impressive 37 donations – not bad for someone who only happened to learn about his school's blood drive because "they were going around giving out cute little cards with date-stamps".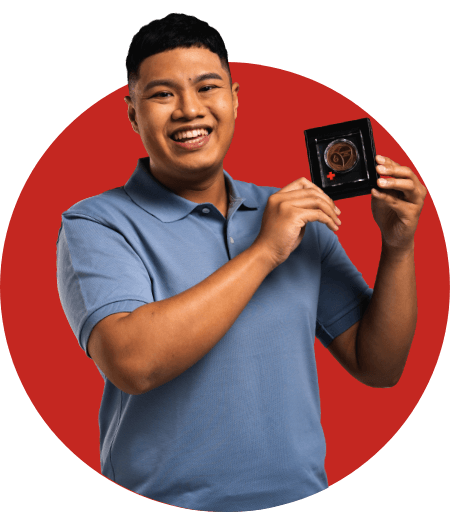 Click on image to read their story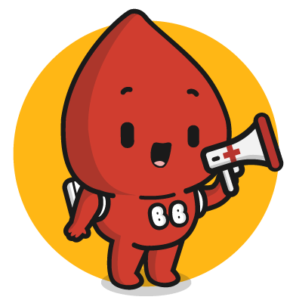 BLOOD DONATION COVID-19 UPDATES
To ensure that all blood donation sites remain a safe environment for all, the following Covid-19 Blood Donor eligibility criteria will be strictly adhered to at our bloodbanks and Community Blood Drives:
Donors diagnosed with COVID-19 (Coronavirus disease 2019) can donate 28 days after the first positive PCR or ART result (Day 1 is the date when the test was performed). This is to ensure that the donor has recovered completely and is fit for donation.
Donors who are currently on Stay-Home Notice (SHN) or Home isolation are not allowed to donate blood.
Donors who travelled overseas (areas with no Malaria or West Nile Virus risk) can donate on the day of return to Singapore.
Donors with close contact with someone diagnosed to have COVID-19 should wait for 7 days from the date of last contact before donating blood. *Close contact is defined as: 1) Anyone who provided care for the patient, including a healthcare worker or family member, or who had other similarly close physical contact. 2) Anyone who had close (i.e. less than 2m) and prolonged contact (15 mins or more) with a case (e.g. shared a meal)
Healthcare workers (e.g. medical, nursing, laboratory and personnel performing swab tests, etc.) in contact with COVID-19 positive patients using full Personal Protective Equipment (including N95 mask) can donate blood. If full PPE was not used, the donor should wait 7 days from the date of last contact before donating blood.
A donor who lives with someone who is in isolation due to a COVID-19 positive PCR/ART can only donate 7 days after the date when the COVID-19 positive household member was first tested.
Donors with respiratory symptoms (e.g. sore throat, cough, runny nose, cold, loss of sense of smell or shortness of breath) now or within the last 7 days are not allowed to donate blood.
Donors with fever now or within the last 28 days are not allowed to donate blood. 
For blood donation eligibility guideline for donors who received the COVID-19 vaccine/booster, please click here for more information.
Only donors are allowed to enter the bloodbanks and community blood drives and we strongly encourage you to schedule an appointment by calling us at 6220 0183. Additional waiting time is expected for walk ins as priority will be given to donors who have made appointments. In the event of overwhelming response, we seek your understanding that we may not be able to accept walk ins due to safe distancing measures.
DONATE bLOOD AT YouR NEAREST BLOODBANK!
Bloodbank @ Westgate Tower
Bloodbank @ HSA
(Opposite Outram Park MRT Station)
11 Outram Road
Health Sciences Authority,
Singapore 169078

Opening hours

Tuesday to Thursday: 9am to 5pm
Friday: 9am to 8pm
Saturday, Sunday: 9am to 4.30pm

Closed on Monday and Public Holidays
Chinese New Year Eve, Christmas Eve
and New Year's Eve: 9am to 2pm (Unless it is on Monday).



Bloodbank @ Dhoby Ghaut
Dhoby Xchange (Near Exit B)
#B1-05 to 10
11 Orchard Road
Singapore 238826

Opening hours

Monday to Wednesday, and Friday: 12pm to 8pm
Saturday and Sunday: 10am to 5pm

Thursdays and Public Holidays: Closed
New Year Eve, Chinese New Year Eve and Christmas Day Eve: 9am to 2pm (Unless it is on Thursday)
Bloodbank @ Westgate Tower
Westgate Tower
(Jurong East MRT Station, Exit D, walk through Westgate)
1 Gateway Drive
#10-01 to 05
Singapore 608531

Opening hours

Monday and Tuesday: 12pm to 8pm
Thursday and Friday: 12pm to 8pm
Saturday to Sunday: 10am to 5pm

Wednesdays and Public Holidays: Closed
New Year Eve, Chinese New Year Eve and Christmas Day Eve: 9am to 2pm
(Unless it is on Wednesday)
Bloodbank @ Woodlands
Woodlands Civic Centre
(Opposite Causeway Point)
900 South Woodlands Drive
#05-07 Singapore 730900

Opening hours

Monday, Wednesday to Friday: 12pm to 8pm
Saturday and Sunday: 10am to 5pm

Tuesdays and Public Holidays: Closed
New Year Eve, Chinese New Year Eve and Christmas Day Eve: 9am to 2pm
(Unless it is on Tuesday)



Community Blood Drives
ADDRESS:
Room #02-01, Level 2, Senja-Cashew CC, 101 Bukit Panjang Road, Singapore 679910
Singapore Sindhi Association
ADDRESS:
795 Mountbatten Road, Singapore 437795
ADDRESS:
Multi-Purpose Hall, Level 2, 10 Simei Street 2, Singapore 529915
Church of Immaculate Heart of Mary
ADDRESS:
24 Highland Rd, Singapore 549115. Walk-ins only.
Neo Group Enterprise Road
ADDRESS:
Level 1, 1 Enterprise Road, Singapore 629813
Neo Group Enterprise Road
ADDRESS:
Level 1, 1 Enterprise Road, Singapore 629813
Neo Group Enterprise Road
ADDRESS:
Level 1, 1 Enterprise Road, Singapore 629813
ADDRESS:
Blk 105 Canberra Street #02-01, Singapore 750105
ADDRESS:
138 Prinsep Street (S188659)
Fusionopolis 1 at One-North
ADDRESS:
Fusionopolis One Atrium, One-North, 1 Fusionopolis Way, Singapore 138632
ADDRESS:
Culinary Studio, Level 2 1 North Point Dr, Singapore 768019
ADDRESS:
Leve 1 MPH, 3,HOUGANG AVE 6,538808
ADDRESS:
Level 3 Banyan Room (308-310), 1 Yung Sheng Road, Singapore 618495
( UPDATED: 29 September 2023 )
Appointments are encouraged for safe distancing measures.
Remember to bring along your ID when you come to our blood drives!