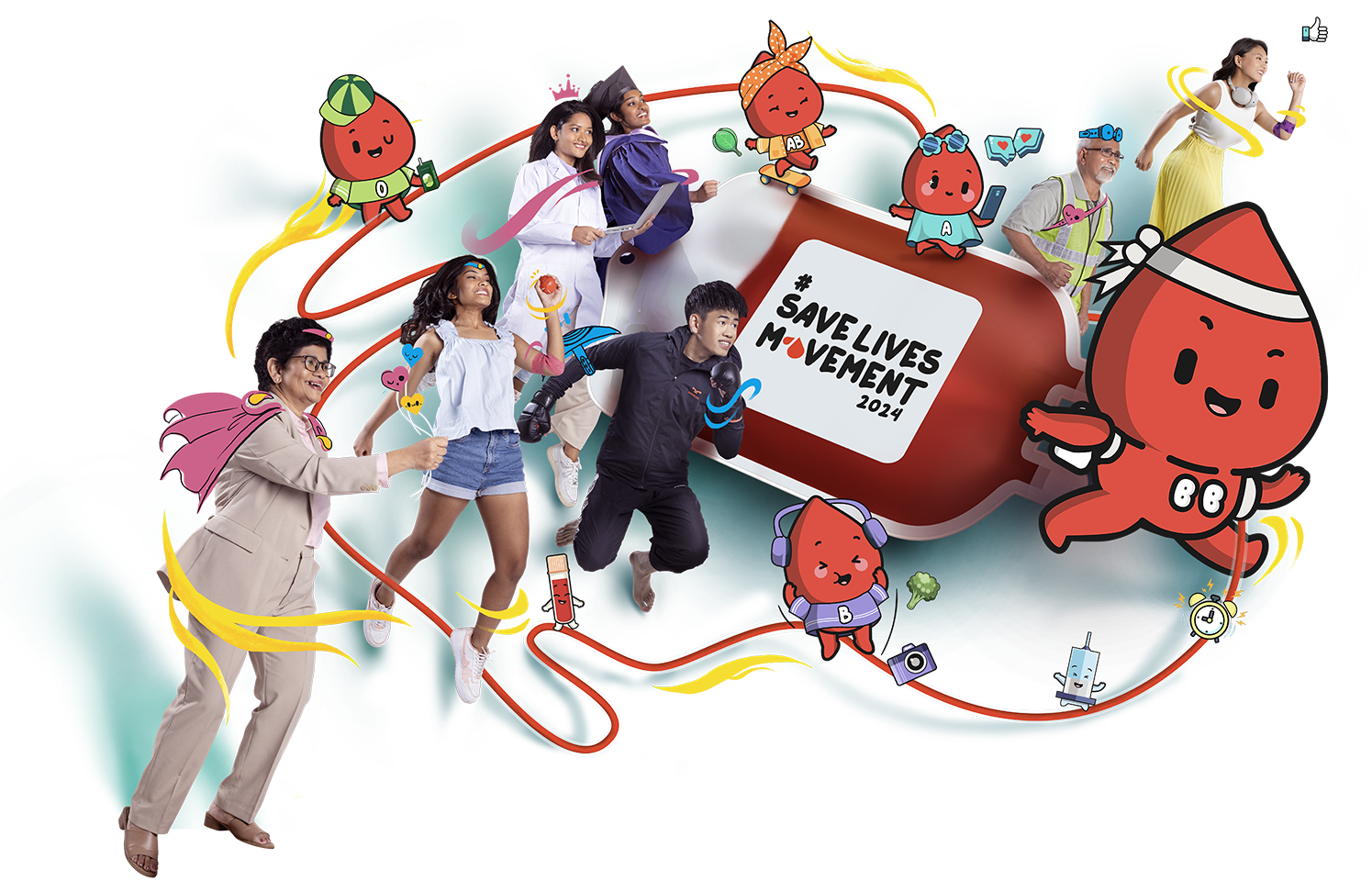 It starts with One donor
per household to saves lives
Calling all daydreamers, overachievers, influencers, and streamers; from basic to boujee, Gen A to Z, kampung spirit aunties, tech-savvy uncles and anyone in between.
No matter who you are, you can help to maintain Singapore's blood supply, and join Blood Buddy in the movement to save lives.
*Every person featured in this visual is a blood donor. From left to right; Mary Chacko, Nithiya Ravindran, Nila Ravindran, Nithila Ravindran, Cho Jun Ming, Kamaroli, Hong Xinyi.
How to save lives
1/7
it starts
with one

2/7
read up

3/7
CHECK YOUR
ELIGIBILITY

4/7
BOOK
APPOINTMENT

5/7
PREPARE FOR
BLOOD DONATION

6/7
SPREAD
THE WORD

7/7
VOLUNTEER,
CONTRIBUTE,
ADVOCATE



Learn more about the whole blood donation process from start to finish.
Journey of blood >
Where to save lives
Bloodbank @
Westgate Tower
Bloodbank @ HSA
(Opposite Outram Park MRT Station)
11 Outram Road Health Sciences Authority, Singapore 169078
Whole blood donation opening hours:
Tuesday to Thursday: 9am to 5pm
Friday: 9am to 8pm
Saturday, Sunday: 9am to 4.30pm
Apheresis donation opening hours:
Tuesday to Thursday: 9am to 4.30pm
Friday: 9am to 5pm
Saturday: 9am to 3pm
Sunday: Closed
Closed on Monday and Public Holidays.

Chinese New Year Eve, Christmas Eve and
New Year's Eve: 9am to 2pm
(Unless it is on Monday).
Bloodbank @ Dhoby Ghaut
Dhoby Xchange (Near Exit B)
11 Orchard Rd, #B1-01 to 09,
Dhoby Xchange, 238826.
Whole blood donation opening hours:
Monday to Wednesday, and Friday: 12pm to 8pm
Saturday and Sunday: 10am to 5pm
Closed on Thursday.

Chinese New Year Eve, Christmas Eve and
New Year's Eve: 9am to 2pm
(Unless it is on Thursday).
Bloodbank @ Westgate Tower
(Jurong East MRT Station, Exit D, walk through Westgate)
1 Gateway Drive
#10-01 to 05
Singapore 608531
Whole blood donation opening hours:
Monday and Tuesday: 12pm to 8pm
Thursday and Friday: 12pm to 8pm
Saturday to Sunday: 10am to 5pm
Closed on Wednesdays and Public Holidays.

New Year Eve, Chinese New Year Eve and Christmas Day Eve: 9am to 2pm
(Unless it is on Wednesday)
Bloodbank @ Woodlands
Woodlands Civic Centre
(Opposite Causeway Point)
900 South Woodlands Drive
#05-07 Singapore 730900
Whole blood donation opening hours:
Monday, Wednesday to Friday: 12pm to 8pm
Saturday and Sunday: 10am to 5pm
Closed on Tuesdays and Public Holidays.

New Year Eve, Chinese New Year Eve and Christmas Day Eve: 9am to 2pm
(Unless it is on Tuesday)
Bloodbank @ One Punggol
1 Punggol Drive
#02-38
Singapore 828629
Whole blood donation opening hours:
Monday, Wednesday to Friday: 12pm to 8pm
Saturday and Sunday: 10am to 5pm
Closed on Tuesdays and Public Holidays.

New Year Eve, Chinese New Year Eve and Christmas Day Eve: 9am to 2pm
(Unless it is on Tuesday)
Multi-Purpose Hall, Level 1, 850 New Upper Changi Road, Singapore 467352
Blood Donation Drive @ Toa Payoh West CC (Project Blood)
200 Lor 2 Toa Payoh, Singapore 319642, Level 1 Multi purpose Hall
Blood Donation Drive @ Bukit Timah CC
Level 1 Multi Purpose Hall, 20 Toh Yi Drive, Singapore 596569
Blood Donation Drive @ Changi Airport Recreation Club
CARC Club House, Level 3, Terminal 2, 60 Airport Boulevard Singapore 819643
Lv 1 MPH, 207 Hougang St 21, Singapore 530207
Blood Donation Drive @ Senja-Cashew CC
Room #02-01, Level 2, Senja-Cashew CC, 101 Bukit Panjang Road, Singapore 679910
Blood Donation Drive @ Stagmont Park RC
Blk 785 Choa Chu Kang Drive, #01-223, Singapore 680785
Blood Donation Drive @ Marymount CC
Multi-Purpose Hall @ Level 1, Marymount Community Club, 191 Sin Ming Avenue, Singapore 575738
Blood Donation Drive @ Taman Jurong CC
Level 3 Banyan Room (308-310), 1 Yung Sheng Road, Singapore 618495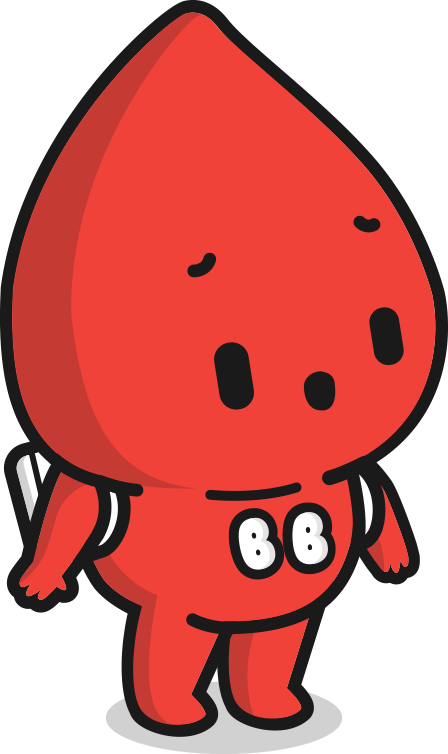 Termination of shuttle bus service to Bloodbank@One Punggol
Hi Friends of the Bloodbank! Thank you for hopping on our shuttle bus to Bloodbank@One Punggol. Unfortunately, the shuttle bus service will be ending today.
We sincerely apologise for the inconvenience and thank you for your continued support!
2-way chartered bus for groups of 10 or more
If you're organising a group blood drive for more than 10 participants, we can provide transport to any of our bloodbanks. Just let us know which bloodbank and when.
Enjoy a game or two on the way to the Bloodbank!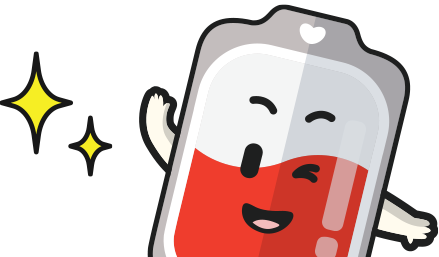 MYTHBUSTERS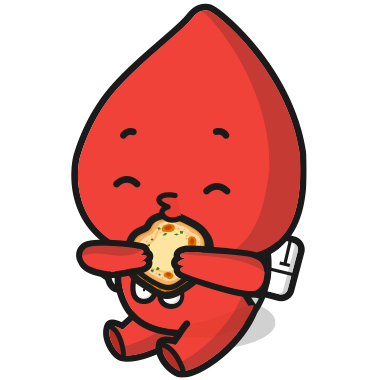 I will gain weight after blood donation
You actually lose weight after your blood donation but your blood volume will be replaced naturally within 72 hours just by drinking water. So there is no need to increase your food intake after blood donation to compensate for blood loss.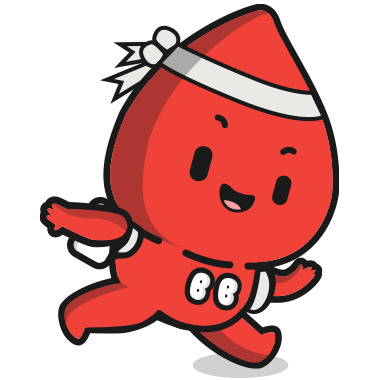 There are enough donors,
so I don't have to donate
We need more people to become blood donors and to donate blood regularly as blood has a short shelf-life – 6 weeks for red cells and 5 days for platelets. Donating blood regularly ensures patients of all blood types are able to receive the blood they need.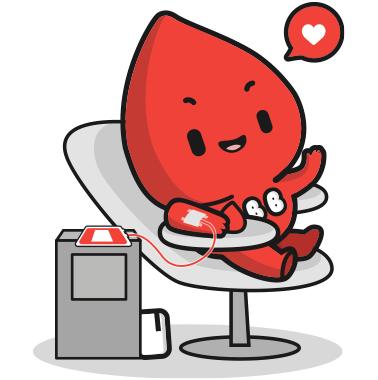 If I donate blood
I won't have enough
When you donate blood, the bloodbank staff will check that you have more than enough haemoglobin to spare. During each donation, only about 8-12% of your blood volume is removed, depending on your weight. As a healthy individual, with adequate hydration, your blood volume will return to normal in 3 days and your body will replenish the red cells within 3 to 4 weeks if you have sufficient iron stores.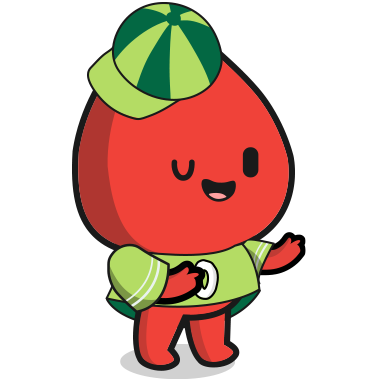 Donating blood is painful

Our well-trained staff apply a local anaesthetic to make sure that your blood donation experience is as painless and comfortable as possible. The only thing you'll feel is a small prick in the arm! Take that brave step to donate blood and you'll see for yourself. What's a little prick compared to saving lives?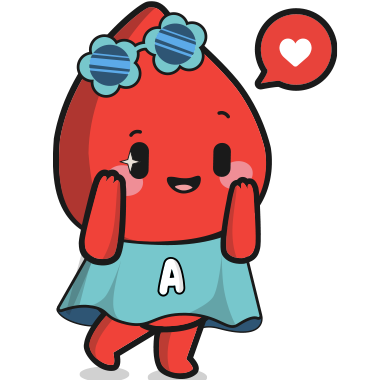 I can specify which patient receives my blood donation
Directed blood donations are neither encouraged nor practised in Singapore. Studies have shown that directed donations have a higher infectious diseases pick-up rate as people making such donations may be under pressure to donate and may not reveal their health and social information completely. Blood is safest when it comes from voluntary, non-remunerated donors.
Blood is only used for emergency surgeries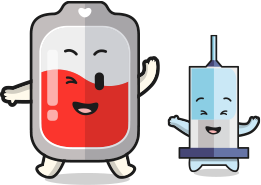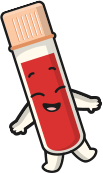 Each year, about 34,000 patients in Singapore require a safe and steady stream of blood supply to sustain or improve their quality of life. It is not merely required for those with bleeding from injuries or surgeries, it is also needed to meet the critical needs of patients with blood disorders or other medical conditions. For example, thalassaemia patients need a blood transfusion once every 2 to 4 weeks. Patients with cancer such as leukaemia also require regular transfusions during treatment.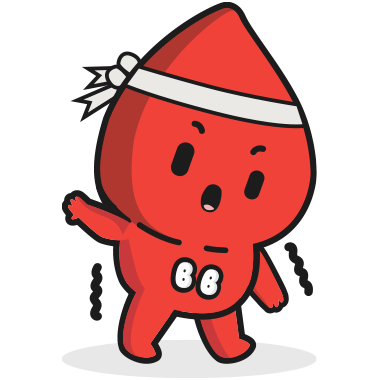 I can catch diseases from blood donation
You will not catch diseases from blood donation. The Bloodbank staff observe strict hygiene protocols. The equipment used in blood collection such as needles, swabs and gauze are new, sterile and discarded after single use.
FREQUENTLY ASKED QUESTIONS
THE BLOOD DONATION PROCESS
How do I begin the blood donation process?
Donating blood is a simple process. You can prepare for your donation by checking your eligibility and making an appointment. On the day of donation, you'll need to register at the Bloodbank and complete a detailed health assessment before donating.  
How long does the blood donation process take?
Each blood donation usually takes 45-60 minutes and up to 90 minutes for an apheresis donation.  
How should I prepare for the blood donation? Should I fast or eat specific foods?
Please eat a light meal, drink plenty of water and have a good night's rest before donation. No fasting is needed before blood donation. Should you feel unwell on the day of donation, take a rest and consider postponing the donation until you feel better. Avoid drinking tea or coffee and consuming calcium-rich foods (milk, cheese, yogurt) with iron-rich meals or iron supplements. Tannins in tea, caffeine in coffee and calcium reduce iron absorption. Have your coffee or tea after your meals. 
What happens after I donate blood?
Most people will feel okay after the donation. Some donors might experience slight giddiness. For all blood donors, the nurse will ask them to rest on the donation bench for 10 mins after their donation. 
If you feel slightly giddy after the donation, continue to rest on the donation bench after the 10 mins or at the refreshment area. Only leave when you feel ok. It is not necessary to eat more after the blood donation to compensate. Blood volume can be replaced just by drinking plenty of fluids. 
You should avoid strenuous exercise after donating. Your athletic performance might be slightly lower for the next 3 days. 
Here are some tips on post-donation care you can read. 
ELIGIBILITY TO DONATE BLOOD
I'm 16 years old. I want to donate blood. Do I have to submit the consent form? Can I choose not to?
For individuals aged 16 or 17 who wish to donate blood, they are required to submit a signed parental consent form. This is a necessary first step for anyone aged 16 or 17 before they are allowed to register for blood donation. 
The minimum weight requirement to donate blood is 45kg. Why is that so?
Blood makes up about 7% of our body weight. We collect 350ml from those who weigh 45-50kg and 450ml from anyone weighing above 50kg. 
Collecting less than 300ml of blood is insufficient and taking more than that from someone weighing less than 45kg may cause them to feel giddy. 
I'm a foreigner currently residing in Singapore. Can I donate blood?
For blood donations in Singapore, you are required to provide your residential address details (valid for 3 months from your intended donation date) for registration and a contact number by which we can contact you in case of an emergency or if clarification is needed. 
There is a minimum requirement for haemoglobin level, what does this mean and how do I test for it?
Haemoglobin (Hb) is a specialised protein in red blood cells that carries oxygen to the tissues and returns carbon dioxide from tissues to the lungs. Iron is essential for the manufacture of haemoglobin. 
Prior to each blood donation, you will be tested for your Hb level usually through a simple finger-prick test at the blood donation site. Donors must have a Hb level of at least 12.5g/dl for females and 13.0g/dl for males before they can donate blood. This is to ensure the safety of the donor as frequent blood donations without sufficient replacement of the iron can lead to iron deficiency anaemia. 
My blood donation is often unsuccessful due to low haemoglobin count. What can I do?
Iron deficiency can be prevented by eating a well-balanced diet that includes iron-rich foods. Iron from meat and seafood sources is better absorbed by the body. However, you can improve iron absorption from non-meat and non-seafood sources by consuming them together with foods and liquids rich in Vitamin C. 
Foods that are rich in iron content can be found in the following (ranked from highest to lowest per standard serving within each category): 
Vegetable 
Kang kong

 

Spinach (bayam pasir)

 

Chinese kale (kai lan)

 
Meat and seafood 
Pork kidney

 

Chicken liver or pork liver

 

Lean beef or lean mutton

 

Canned tomato sardines

 

Lean pork

 
Beans, nuts, seeds, soy products 
Lentils

 

Green gram or red gram

 

Cashew nuts

 

Sunflower seeds or watermelon seeds

 

White soya beans

 

Pistachios

 

Soya beancurd, tofu

 
Fruits 
Dried figs or dried longans

 

Dried black dates or dried red dates

 

Semi-dried prunes

 
Rice and alternatives 
Bran flakes

 

Cornflakes

 

Wholemeal pasta

 
I'm vegetarian. What can I eat to increase my haemoglobin level?
Iron-rich foods, such as lentils, pumpkin seeds, beans, dates, longans, grains, nuts, and green, leafy vegetables can help to ensure you meet the requirements for blood donation. Having a diet rich in Vitamin C can also help as it increases the absorption of iron in your body. 
Taking iron supplements a week before your scheduled donation can also make a difference. 
At the same time, avoid drinking tea/coffee/caffeine-rich drinks 1 hour before and after food, as caffeine can reduce the absorption of iron by more than 80%. 
I had a fever, flu and cough a few days ago. Am I still eligible to donate blood?
For cold, sore throat, flu or any other symptoms (except for fever), please wait 1 week after you've fully recovered before donating blood. For fever symptoms, please wait at least 4 weeks after you've fully recovered before donating. 
Can I donate blood if I drink or smoke?
You can donate blood! However, you should not donate when you're under the influence of alcohol. It is important that you're in the best state of mind when you provide details about your health history to ensure blood safety. 
I have a tattoo. Am I allowed to donate blood?
If the tattoo or body piercings was not done using sterile, single use, disposable needles (or if you are not sure), you can donate 3 months after the last tattoo or body piercing procedure. 
Is it a requirement to know my blood type before donation? Will the staff be able to instantly test for it?
You do not need to know your blood type beforehand, nor will our staff be able to test your blood type for you prior to your donation. However, following your donation, your blood will be tested for its type and you will be informed of your blood group on your next donation. 
BLOOD DONATION SAFETY
What tests are done to ensure my blood is safe for patients?
To ensure all patients receive the safest possible blood, the Health Sciences Authority (HSA) screens and processes all donated blood before it is transfused to patients. 
Blood component processing 
To optimise blood usage and to benefit more patients, every bag of donated blood is processed into different components: 
Red Blood Cells: used to treat severe anaemia or during surgery, childbirth

 

Platelets: used for dengue fever, leukaemia and cancer patients

 

Fresh Frozen Plasma: used to help manage blood clots during bleeding or infection.

 
Infectious diseases testing 
All donated blood is screened for infectious diseases, including HIV, hepatitis B, hepatitis C, hepatitis E and syphilis. Selected components or units may also be tested for malaria or bacterial contamination. 
Blood group testing 
This ensures that the donated blood is given to a patient with a compatible blood type. 
Antibody screen 
This is to ensure that there is no high level of abnormal antibodies in the donated blood that may be harmful to a patient following a transfusion. 
Storage of blood products 
All blood products must be stored under carefully monitored and controlled temperatures and conditions. This ensures that they are in an optimal state when transfused to patients. 
Is it safe to donate blood?
Blood donation is a safe process. The average adult has 4 to 5 litres of blood. During a donation, only 350 to 450 ml of blood is drawn. About 8% to 12% of your blood volume (depending on your weight) will be taken during blood donation. The fluid (plasma) portion of your donated blood will be replaced in a few days. 
PLANNING YOUR DONATION SCHEDULE
Before making an appointment to donate, it is important to be aware of some of the common reasons that could lead to an unsuccessful donation, and of how donating blood could affect your ability to carry out some activities later.
When Not To Donate
In general, if you're currently undergoing treatment for a major illness or surgery, or (for women) if you're pregnant or experiencing heavy menstrual flow, you're advised to delay your blood donation for the time being.
For donors who have recently travelled overseas, there are also certain restrictions depending on the location you travelled to.
Visit www.hsa.gov.sg/donor_criteria to check your eligibility by doing a short quiz.
How to plan my donation schedule so I can contribute regularly while taking care of my personal/health needs?
We encourage donors to plan their next donation by taking note of the following: 
Post-donation activities 
To prevent bruising and to promote healing at the needle site, you need to avoid lifting or carrying heavy items for at least 12 hours.

 

You will also need to avoid undertaking any strenuous or athletic activities for 24 hours to enable your body to adjust to the donation.

 

Continue to hydrate yourself throughout the day to help your body replenish the donated blood.

 
Travel 
Donation intervals 
For whole-blood donations, there is a waiting period of 12 weeks before you can make your next donation. For apheresis donations, the waiting period is 4 weeks.

 
Holiday periods/long weekends 
Blood stocks tend to dip during long weekends and holiday periods. Consider scheduling your donation during holiday periods and long weekends. This would ensure that our blood-stock levels remain at healthy levels at a time when many regular donors may not be available.

 
Where can I donate blood?
You can donate at our Bloodbank@HSA, @Dhoby Ghaut, @Westgate Tower, @Woodlands or @OnePunggol. However, apheresis donation is only available at Bloodbank@HSA.
You can also choose to donate at any of our community blood-drives, which are held regularly in different locations across Singapore. To reduce waiting time, you may wish to make an appointment for your donation by calling us on 6220 0183 or making an online booking using your Singpass.
You can also download the DonateBlood App to keep updated on blood drive locations and make appointments.
What is the interval between donations?
You should wait at least 12 weeks before making your next blood donation. For apheresis donations, the waiting period is 4 weeks between donations. 
COVID-19
I have taken my COVID-19 vaccine, will I be able to donate?
The waiting period may vary depending on the type of vaccine received or if you develop symptoms after receiving the vaccine. Visit here for the latest info. 
Can I donate blood after recovering from COVID-19?
Donors diagnosed with COVID-19 (Coronavirus disease 2019) can donate 28 days after the first positive PCR or ART result (Day 1 is the date when the test was performed). This is to ensure that the donor has recovered completely and is fit for donation. 
Others
What happens to my blood after donation?
Your blood is sent for screening and separated into three components - red blood cells, platelets, and fresh frozen plasma - before being placed in carefully monitored and controlled conditions to make sure it's in an optimal state when transfused. Red blood cells can be stored for up to 6 weeks, but most of the blood is usually transfused within 2 weeks. 
I've made an appointment to donate blood. Can I bring a friend along?
Yes, you can bring your friend. However, they will have to join the walk-in queue whereas you will have priority since you have already booked your donation slot. As such, if there are many donors on the day, you may not be able to make your donations together. Alternatively, your friend may call Singapore Red Cross at 6220 0183 to make an appointment at least one day beforehand. You can also make an appointment online or via the DonateBlood App. 
Can I specify whom I want to donate my blood to?
We do not collect directed donations. Blood is regularly supplied to hospitals all over Singapore based on their needs.  
My organisation wants to organise a blood-drive. Whom should I contact for more information?
To organise a blood-drive either on your organisation's premises or in the community, please contact the Singapore Red Cross at 6220 0183 or email donate.blood@redcross.sg for more information.